Turkey Private and Group Tours: Information and Tips
Posted by isturkeysafe
Sunday, October 6, 2019
Last Update : Sunday, October 6, 2019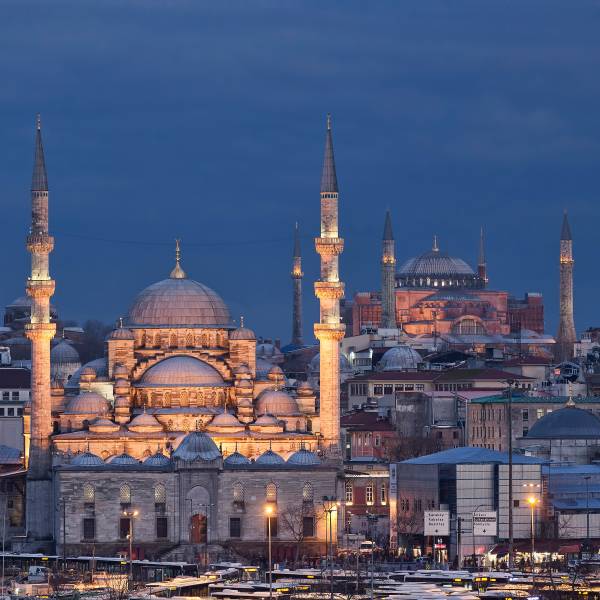 Turkey is one of the world's richest regions in terms of cultural tourism. It is home to a long-established history due to the different civilizations that have reigned for millennia. Taking place in the middle of Asia and Europe, the region where Turkey is located was one of the most active regions of the world before the discovery of the aircraft and ships because the world's largest trade route was passing from Turkey. For this reason, Turkey has hosted hundreds of civilizations throughout history. You can find a short list of some civilizations lived in Turkey:
Hittites, who laid the foundations of world law,
Phrygians, who laid the foundations of Anatolian culture
Lydians, who used the money for the first time to make our world such a brutal place,
Urartus, the ruins of the castles they built centuries ago with advanced construction techniques are still found in many corners of Turkey,
Ions, which reigned in many parts of the Aegean,
Persians, who make up today's rich Iranian culture,
Byzantines, who ruled many parts of Europe from Istanbul to Rome.
So if your goal is to get to know new cultures, Turkey will be the place for you. Even Istanbul alone will fascinate you with the traces of different civilizations.
Getting Lost in Culture
You can do several day vacations in Turkey, but how many days can you reserve; 1,2,5,10 or 15? If Istanbul is the subject, no matter how long you spend your holiday, it will not be enough to get to know Istanbul completely. The information you will find with a quick search from the Internet will usually be the background places where you can put the most beautiful photo on Instagram. What do you expect from a holiday in Turkey, to put your most photogenic photo to Instagram? Take, for example, the historical peninsula of Istanbul. You will go to Topkapi Palace, Sultanahmet and Hagia Sophia area by searching from Google (Of course these are the most unique and rare historical artifacts of Istanbul). Are you aware of the existence of the Church of Chora, one of the greatest monuments of Eastern Rome, only 5km from this area? Unfortunately, Chora Church is not at the top of Google's list of Istanbul attractions. But when you see Chora Church, you will understand why you should not miss it.
Why a tour guide in Turkey?
If your goal is cultural tourism, the aim should be to 'live' the place, not just see it. If you are looking for the answer to the question 'How do people live', you need to follow a different route from Insatagram celebrities. In cultural tourism, people give more importance to experiences than checkpoints. When it comes to searching for experiences, the information you can find on the internet is very limited. You will not find the colors of Tuesday Market in Istanbul on the internet, or the delicious bean meal you will eat in the artisan restaurant in the industrial side of Uskudar, or the pleasure of chatting with a person who has never been to a big city in a village coffee in Nevsehir. Therefore, if your time is limited, the most reliable and convenient way to experience a city is tour guide in Turkey. Areas that can be visited culturally in Turkey is spread to hundreds of kilometers, so this make a tour guide more important. Therefore, if your budget is enough, the most convenient way of getting to know the culture of Turkey is a tour guide.
Touring Turkey with a Tour Guide : Advantages
As we wrote above, the biggest advantage of traveling with a tour guide in Turkey is that you will not miss excellent stops on the route and enjoy the tour without any time planning since it will be planed for you. One of the biggest advantages of the tour is to learn that a fountain that you passed by in Istanbul, which did not mean much for you at the first time, was built by the Ottoman emperor Fatih Sultan Mehmet for his wife. You can easily reach the information such as the history of the fairy chimneys in Cappadocia and which civilizations are hosted there without getting lost on the internet.
In terms of transportation, traveling with the tour guide will be faster and cheaper. What advantage can the tour guide have in terms of transportation? Istanbul is a metropolis with 18 million people living and unfortunately it has one of the worst traffics in the world. It is very difficult to know the most convenient way to get from one point to the other point of the city; for the same route it may be more advantageous to go by car during the day, however traffic can turn into a nightmare at rush hours. You can consume several hours by hanging in traffic on the way to the Bosphorus Bridge and you can pay big taxi fees even if the distance is short, due to traffic. On the other hand, at the same time on the same route, you can make a very cheap, fast and enjoyable journey by throwing bagels to the seagulls by ferry. A guide will know the best transport method for you.
If you want to travel to Turkey, unfortunately, you are likely to encounter fraud in cases where any exchange of money happens. People in Turkey have developed various reflexes to live without being ripped off. The spread of the internet and the results of the measures taken by the government in recent years has decreased cases of fraud compared to the past in Turkey; but it is useful to be cautious during the day. However, you cannot know everything since you are not an expert of the city. Is it possible that the taxi you are taking takes you a long way? (Click here for our article 'Is it safe to take taxi in Turkey?' for more information) You want to buy a gold necklace for your girlfriend, but which jeweler will you trust? Could you actually pay for parking a car on a street where parking is free? If your expectation from a holiday is to spend a few days in a hotel in Turkey, you will not have much trouble; but if you want to 'live' Turkey as a holiday, you should get permanent measures, or someone on your behalf should take some measures. Touring with the tour guide provides security in this sense. For example, a voucher for a restaurant has been on the top topics in social media lately. The meal prices are normal in Turkish Lira. However, the current dollar/lira and euro/lira exchange rates are not used on calculation of the price in dollar and euro. If you don't pay attention and pay with dollar or euro, you may be scammed at this restaurant.

A Restaurant Fraud in Turkey
Touring Turkey with a Tour Guide : Disadvantages
The only drawback to travel with tour guide in Turkey is the need to allocate a separate budget for the tour guides. But in recent years Turkey is experiencing the world's highest inflation figures, and the Turkish lira is very cheap compared to many world currencies. Therefore, this budget will probably not affect you much. How much does a typical tour in Turkey cost? You can find a list of tours and prices below. If you wan to get extra information and make reservation, just click the button and fill the contact form.
| | | |
| --- | --- | --- |
| Tour Name | Price | Link |
| 14 Days Classical Turkey Tour | 3657$ | |
| 15 Days Classical Turkey Tour | 3940$ | |
| 9 Days Istanbul-Cappadocia-Ephesus-Pamukkale Tour | 2289$ | |
| 12 Days Classical Turkey Tour | 3324$ | |
| 11 Days Classical Turkey Tour | 3115$ | |
| 10 Days Classical Turkey Tour | 2970$ | |
| 6 Days Istanbul Cappadocia Ephesus Tour | 1730$ | |
| 7 Days Istanbul Cappadocia Ephesus Tour | 1978$ | |
| 5 Days Istanbul Cappadocia Tour | 1415$ | |
| 4 Days Istanbul Cappadocia Tour | 1150$ | |
| 3 Days Private Cappadocia Tour From Istanbul By Plane | 1472$ | |
| 2 Days Cappadocia Tour From Istanbul By Plane | 600$ | |
| 2 Days Private Cappadocia Tour From Istanbul By Plane | 1288$ | |
| 2 Days Private Cappadocia Tour From Istanbul By Plane & Hot Air Ballooning | 1645$ | |
| 1 Day Private Cappadocia Tour From Istanbul By Plane | 760$ | |
| 1 Day Cappadocia Small Group Tour From Istanbul By Plane | 450$ | |
| Royal Balloon Flight Include 3 Days Private Cappadocia Tour | 1010$ | |
| Royal Balloon Flight Include 2 Days Private Cappadocia Tour | 740$ | |
| Royal Balloon Flight Include Private Oasis of Cappadocia | 495$ | |
| Royal Balloon Flight Include Private Heart of Cappadocia Tour | 445$ | |
| All Inclusive Private Heart of Cappadocia Tour | 127$ | |
| Private Cappadocia Red Tour | 89$ | |
| Private Cappadocia Yellow Tour | 95$ | |
| All Inclusive Private Oasis of Cappadocia Tour | 144$ | |
| All Inclusive Private Secrets of Cappadocia Tour | 128$ | |
| Private Cappadocia Green Tour | 106$ | |
| Private Cappadocia Blue Tour | 87$ | |
| Cappadocia Green Tour | 50$ | |
| Cappadocia Red Tour | 40$ | |
| Cappadocia Tours From Istanbul By Plane | 547$ | |
| Cappadocia Balloon Watching | 72$ | |
| Istanbul Tour | 175$ | |
| Standard Balloon Flight | 250$ | |
| 3 Days Istanbul Tour All Inclusive | 564$ | |
| Private Pamukkale Tour | 219$ | |
| Private Guiding In Istanbul | 150$ | |
| Istanbul: Bosphorus Dinner Cruise with Entertainment | 110$ | |
| Cooking Class in Istanbul | 92$ | |
| Byzantine Monasteries Of Istanbul Tour | 165$ | |
| 2 Days Tour Of Istanbul | 288$ | |
| Istanbul Full Day Private Guide | 150$ | |
| Small Group Oasis of Cappadocia Tour | 59$ | |
| Ephesus Tour | 98$ | |
| Cappadocia Atv Sunset Tour | 70$ | |
| Cappadocia & Central Anatolia Tour | 955$ | |
| Zelve Mapping | 45$ | |
| Full Day Private Ephesus Tour | 188$ | |
| Private Afrodisias-Pamukkale Tour | 210$ | |
| Full Day Ephesus Tour Depart From Istanbul | 320$ | |
| Daily Private Afrodisias Tour | 190$ | |
| Cappadocia Atv ( Squad ) Tour | 50$ | |
| Cappadocia Jeep Safari Tour | 80$ | |
| Istanbul Princess Island Tour | 70$ | |
| Cappadocia Horse Back Riding | 50$ | |
| Cappadocia Mud Bath | 50$ | |