Istanbul Airport Transfer Companies: Safety Tips and Selection Guide
Author : isturkeysafe
8/28/2018
Last Update : 9/12/2019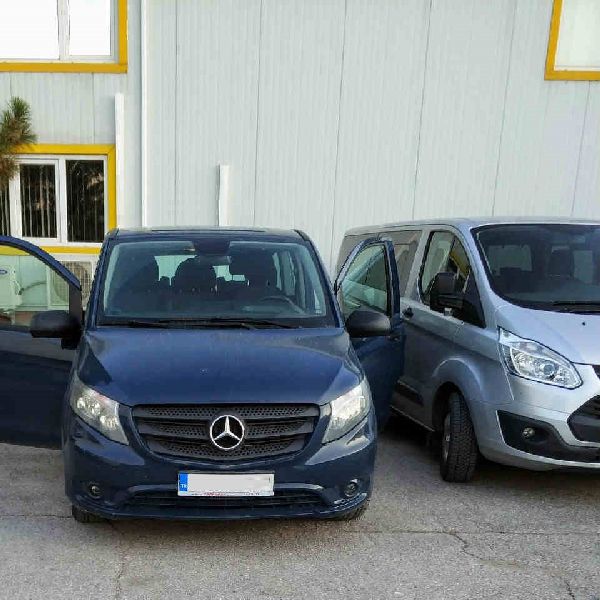 Istanbul Airport Transportation Alternatives
Airport transfer is the most comfortable way to get to any point of the city from the airport in Istanbul, just like anywhere in the world. Especially when it comes to transportation from Istanbul airports to the city, it is important to make good planning. First of all, how can you reach the airports in Istanbul?
Istanbul is a giant metropolis with a distance of more than 100km from end to end and inhabited by 20 million people. There are only two airports serving this big city, Istanbul Airport opened on the European side of Istanbul in 2019 and Sabiha Gocken Airport, which has been serving on the Asian side of Istanbul since 2001. Previously in the center of the European side, Atatürk Airport was closed to commercial flights in April 2019 after the opening of Istanbul Airport in 2019. Unfortunately, the transportation facilities for both Sabiha Gocken Airport and Istanbul Airport are not at the desired level. The only way to reach Istanbul Airport, which was built as one of the largest airports in the world in order to make Istanbul a worldwide flight hub, is by public transport. Currently, there is an ongoing metro construction but is expected to open in a few years. For Sabiha Gokcen, the situation is no different. There is no metro system, train or tram that reaches Sabiha Gokcen Airport, which has been serving Istanbul residents for 20 years. Moreover, there is no plan for the construction of the subway for Sabiha Gocken.

As a result, there are 3 ways to get to the Istanbul airport, which is one of the largest airports in the world: using the buses of Havaist, a subsidiary of the Istanbul Metropolitan Municipality, using taxis that serve the city center from Istanbul Airport or getting an airport transfer service. Click our

'Istanbul New Airport Buses : Lines, Timetables and Tips'

article to get detailed information about Istanbul airport buses, routes and fares. Also click our

'Istanbul New Airport Taxis : Fares and Tips'

article for information about taxi system in Istanbul Airport. So why should you choose airport transfer service to reach Istanbul Airport?
Taxi or Airport Transfer in Istanbul Airport: Which to prefer?
It is not possible to compare bus transportation with taxi or airport transfer. In this case, if you prefer a comfortable and luxurious transportation, your alternatives fall to two. In this case, why should you prefer airport transfer instead of taxi for transportation to Istanbul airport? taxi system is a multi-billion dollar market in Turkey, and unfortunately the lack of supervision in this area. Generalization may be wrong, but maybe 50 percent of taxis in Istanbul violate any traffic rules during the day. In many instances, when you take a taxi in Istanbul, you may feel like you are at a rally or at Need for Speed. So why are taxi drivers driving in Istanbul so dangerous? The main objective here is profit maximization. The daily rent of a taxi in Istanbul is around $ 50 and most taxi drivers do not actually own the taxi. Drivers want to be able to earn at least $ 50 per day to make money, and the easiest way to do this is to break the rules. This situation, combined with the lack of adequate traffic control in Istanbul, where 20 million people live, can be seen from time to time. Also unfortunately taxi in fraud also quite common in Turkey. You may be taken 50km on the way to a place 5km away. In addition, as a result of the high cost of car prices in Turkey, taxis are not renewed with adequate periods. Many taxi vehicles are over 10 years old and are not properly maintained. This also affects driving safety. For these reasons, taking a taxi in Istanbul can sometimes become very dangerous. You can reach detailed information about the security of Istanbul taxis by clicking our
'Safety of Taxis in Turkey'
article on our website. On the other hand, since there is a much more widespread competition in airport transfer services, airport transfer companies generally provide services with mid-sized, high-end VIP vehicles such as Mercedes Vito or Volkswagon Caravelle where you can travel with up to 6 people safely and comfortably. These airport transfer vehicles, which serve at Istanbul Airport and Sabiha Gokcen airports, are rendered to provide a luxurious service to customers with custom designed interior upholstery and seats.
As a result, the airport transfer is much more reliable compared to the taxi, so you can get service from the proper companies that provide airport transfer service in Istanbul. So how to transfer services from Istanbul airport to the city, what should you pay attention?
Choosing the Right Istanbul Airport Transfer Company
When you search for 'Istanbul Airport Transfer' from Google, you will see the presence of dozens of different companies. The ranking you see on Google doesn't actually show the quality of the company, but rather the advertising budget. Moreover, because there are many companies separately, there is a great information pollution on the internet. But which company should you prefer for Istanbul airport transfer service?
Uber's operations in Turkey is very limited, quality decrease caused by insufficient competition in the Airport Transport sector occurs. When you seach Istanbul Airport Transfer Companies on Google, you will see that there are even companies that provide transfer services under the name of taxi, even though it is a transfer company. Company selection is important, but how can you get the right information? In this case, the most important source comments about airport transfer companies. Of course, in a sector where competition is so intense, not every comment is worthwhile. When looking at comments on Google, it can also be decisive how many comments the comment owner has made before.
When choosing a company in the airport transfer as in any sector, it is always more reliable to choose a global company as much as possible. In this respect, you have two international alternatives for Turkey:
Tranigo is an international portal where you can book airport transfer with confidence. You can check prices by below link.
Tranigo Website
Why to choose Tranigo? According to the information provided on the Tranigo site, the reasons to choose Tranigo are as follows:

Meet and greet service for our customer's Luggage carrying services
The diverse range of vehicles 24/7 customer service
Free Cancellation Local professional drivers in local cities
Partnership with reliable and efficient local suppliers
Offer customize services for our customers providing luxury and comfort

Welcome Pickups, which serves in 44 different countries of the world, serves in Istanbul. You can check prices by clicking here to reach the Welcome Pickups Website.Why to choose Welcome Pickups? According to the information provided on the WelcomePickups site, the reasons to choose WelcomePickups are as follows:

Local English-speaking drivers
Flat, pre-paid fee equivalent to a taxi from the line
Meet & greet at your arrival gate
Flight monitoring for delays
24/7 Customer support + free cancellation 48h prior to the transfer
Email with the info & the photo of the driver a few days before the transfer
0 Related Question(s)
1 Related Article(s)