Traveling Turkey with Kids - Information and Tips
Author : isturkeysafe
8/25/2018
Last Update : 10/27/2018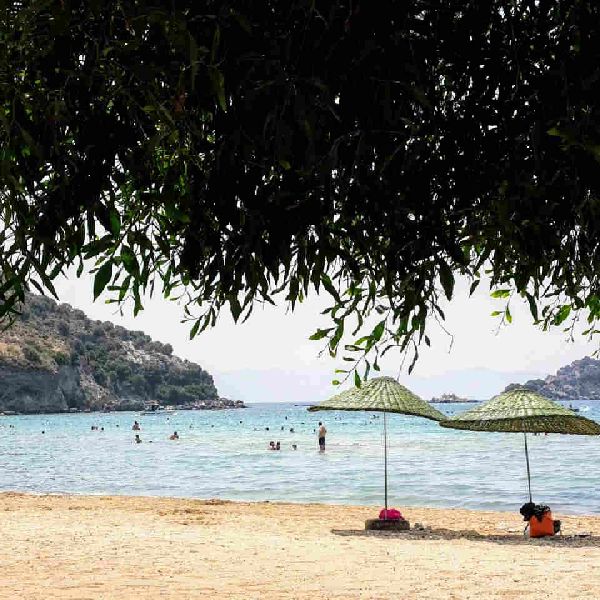 It can be challenging to plan vacations for families with children. Is Turkey safe to travel with kids? For people with children, it is easy and enjoyable to travel Turkey, as long as you keep an eye on your child all the times. Here are some tips about traveling Turkey with kids.
You can find comfort in your home if you prefer an all-inclusive hotel with special facilities for children during your holiday. Many 5-star hotels in Turkey have private pools for children, special animations for children during the day and playgrounds for children to spend time together. So, you can have a good time for your child and make him/her social contact with the children from different parts of the world. You can also enjoy your holiday without worrying about safety and security, as there are also adult officers accompanying children in these pools and play areas.
Turkey is also an easy place to holiday with the baby. Turkish people love babies, even if you have a very crying baby, generally, everyone will be gentle. (by the way, it is common for the locals to touch babies while playing with them, so it may be necessary to warn them when you do not want it). There are usually baby care rooms in the hotels, shopping centers, big cafes and restaurants; you can take advantage of these places when you need to breastfeed your baby while you are outdoors.
There are dozens of different shops in shopping centers for children's needs, so you can go to shopping malls for your child's needs during your holiday. There are also many on-street shops for you and your child in the tourist areas. However, choosing such shops while buying an outfit/toy for your child involves the risk of getting fake products as well as the risk of giving much more money than its actual price. In general, the first price said at such stores is much higher than the actual price of the product. In the shopping centers there is only one and final (actual) price, there is no bargain. If you are not good at bargaining, shopping centers may be more appropriate for you and your child.
When you need treatment for your child, you can visit the state and private hospitals in holiday regions such as Antalya, Izmir, Bodrum. Since the country has a young population, you can find very competent doctors in the field (1 in every 4 people in the country is under 18). Since doctors usually speak English, it will not be difficult to have your child examined. You need to call 112 for all health-related emergencies. For health safety issues, the following passage from our article is as follows;
There are 81 cities in Turkey and each city have at least one public hospital. These hospitals are generally very crowded because the majority of the people use public hospitals. In particular, emergency services are very crowded because of the lack of public awareness; the people can come to Emergency Service for a stomach ache continuing for months (According to research conducted by Ministry of Health, 70% of the applications made to the emergency services is not an emergency). For this reason, patients are categorized and treated with color codes in the first application (as order of importance; red, yellow, green). On the other hand, hundreds of private hospitals have been opened in recent years with developments in the health system. In these hospitals, high-quality health service can be obtained at a very reasonable price. Many doctors proficient in their field work in these private hospitals. In public hospitals, even though there are very good doctors, doctors can not care about the patients enough because up to 100 patients are treated during the day. Private hospitals have a better treatment environment because they are not crowded.
Baby diapers also are an issue you need to know about when you come with your baby to Turkey. What about diapers in Turkey? There is an intensive baby population in Turkey; therefore, you will have no difficulty with the diapers. You can find diaper for every age and body size anywhere. What are the diaper brands in Turkey? You can find the Pampers brand Prima diapers in all markets. Also, you can find Molfix diapers, a Turkish brand, which is in similar quality with Pampers. As being more economical choices, Sleepy and Canbebe branded diapers can also be preferred, both are Turkish brands and it is ok to use them both. What about baby wipes? When it comes to baby wipes, the options are wider. There are many brands that can be safely bought such as Johnson's, UniBaby, Prima, Sleepy, Komili. When buying baby wipes, it is necessary to pay attention to the contents by considering the sensitive skin of your baby. In this respect, Yenidogan (Newborn) products of Unibaby or Sleepy brands can be preferred since they are composed of only cotton and pure water. If you have a supermarket around you, it is usually cheaper to buy diapers and baby wipes from there. On the other hand, you can also buy these products from pharmacies.
What about baby nutrition in Turkey? Turkey is one of the countries with the highest infant population in OECD countries. Therefore, you will have no problems with baby nutrition; baby milks and baby food. You can find cow milk in all supermarkets. UHT (ultra-high temperature, milk held in 150 ° C for 5 seconds) and pasteurized (milk held in 70 ° C for 15 seconds) cow milk can be found in all supermarkets (When possible, always choose pasteurized milk for your baby). You can also find goat milk in high-end markets (although it depends on the city you are in, markets such as Macrocenter and Migros sell goat milk in Turkey). Baby milks and baby food are also available in all supermarkets. You can find baby food of many international brands such as Hipp, Bebelac, Aptamil in supermarkets in Turkey.
And the most important issue at the end, traffic. Turkey is very dangerous for children in terms of traffic. Many of the drivers do not hesitate to speed on the roads between the streets. In addition, the pedestrian crossing consists of only lines drawn perpendicular to road for many drivers, they do not even know that they should stop at the pedestrian crossing. Therefore, hold your child's hand on the street at all times and do not allow your child to cross the street alone.
0 Related Question(s)
1 Related Article(s)