Turkey Visa : Required Documents, Visa Cost and e-Visa Application 2021
Author : isturkeysafe
8/30/2021
Last Update : 8/30/2021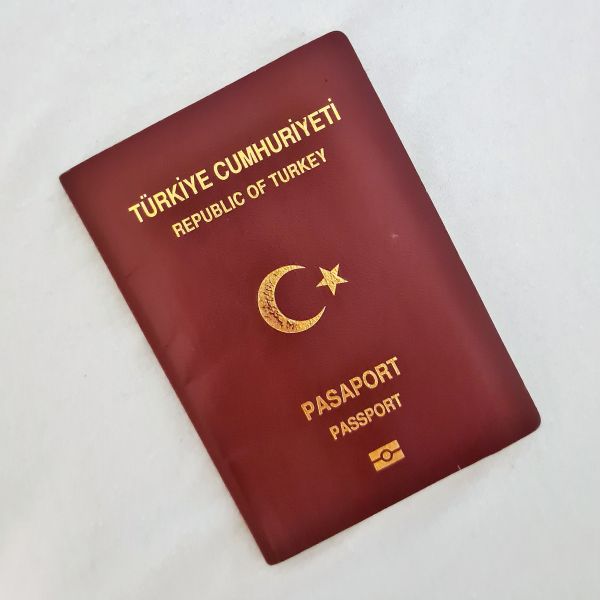 Turkey visa is a required permit for foreign citizens to enter Turkey. This visa, which indicates the stay for a certain period of time and the reason for arrival, can be obtained with certain procedures. Turkey visa procedures vary according to the visa to be taken. As a result of the necessary documents and applications, a Turkey visa is obtained. People who have this visa can enter Turkey and stay for a certain period of time.
How to Get a Turkey Visa?
Except for countries that do not have visa exemption for entry into Turkey, citizens from other countries must apply for a Turkey visa. Applications for Turkey visa procedures are made to foreign representative offices in person. Apart from this, electronic visa applications are among the other options. Foreign nationals who will apply for a Turkish visa should make an appointment with the foreign representatives. It is not possible to enter the foreign representatives of Turkey without an appointment. There are some documents that foreign nationals who will go to foreign representative offices by making an appointment must submit in their applications. They are required to provide these documents completely and correctly within the scope of Turkey visa procedures and bring them with them.
What are the Documents Required for a Turkey Visa?
In order to apply for a Turkey visa, firstly, it is required to have a passport or a substitute travel document. In addition, a biometric photograph to be used in visa applications is also required. Within the scope of Turkey visa application documents, a document showing the income status of the applicant or the inviting person is requested. Flight and hotel reservation or invitation must be shown for arrival in Turkey. As another necessary document, it is required to have a document proving that it will be returned. For this, documents such as payroll, bank account or workplace permit can be accepted. Travel insurance is among the documents required as Turkey visa application documents.
These documents required for Turkey visa procedures may vary depending on the visa type in the applications made to the representative offices. Relevant representations, on the other hand, have the authority to request less or more documents depending on the situation. It is also considered to be accepted in advance that the applications for a Turkish visa may be rejected by the official authorities.
What are the Points to Consider in Turkey Visa Application?
First of all, the physical condition and duration of the passport are the things to be considered in the application for a Turkish visa. Passport status, which is a very important issue, can cause negative results in visa applications. Therefore, it is necessary to apply for a visa by paying attention to the validity period and physical condition of the passport. Care should be taken to ensure that the documents to be submitted to the foreign representative offices are complete and correct within the scope of what should be considered in the application for a Turkish visa. Any incomplete or incorrectly prepared document may lead to the rejection of the visa application. In addition, the documents to be used for Turkey visa procedures must be confirmed. According to the law, it is considered a crime to make illegal changes in documents and to use fake documents. Finally, it can be said that economic conditions are very important among the things to be considered while applying for a Turkey visa. Foreign representations of Turkey evaluate the income status of foreign nationals applying for visas. Especially foreign nationals who do not have sufficient income may receive negative responses in this case. In addition, it is another important issue for people who will come to Turkey to prove that they will return to their own country.
How Long Can I Stay With Turkey Visa?
Foreign nationals holding a Turkish visa have a maximum stay of 90 days for 180 days. This period also applies to citizens of countries with visa exemption. With or without a visa, the period of stay in Turkey does not exceed 90 days in any way. Foreign nationals with dual passports do not have the right to stay in Turkey for 90 days each with different passports for 180 days. Foreign nationals who apply for an online visa can see how long they can stay in Turkey within 180 days after logging into the system with their nationality information. This period generally varies between 30 and 90.
Which Visas Can Be Obtained for Visiting Turkey?
There are many types of visas that foreign nationals who want to visit Turkey can apply for within the scope of Turkey visa. The durations of these visa types, which are separated from each other according to the purpose of arrival, are also different. Applications for these visas to come to Turkey are accepted or rejected according to the relevant eligibility.
There are 10 visa types in total for Turkey visa. Each visa has its own required application documents and procedures. Within the scope of Turkey visa procedures, applications must be made according to the type of visa. If we list these visa types; We can say tourist visa, commercial visa, work visa, education visa, transit visa, airport transit visa, official duty visa, medical treatment visa, film documentary visa and family reunification visa.
How Much is the Fee for a Turkey Visa?
There are various payments to obtain a Turkey visa. First of all, foreign nationals applying must pay the visa fee. In addition, e-visa fees must be paid for online visa applications. These Turkey visa fees, published by the Ministry of Foreign Affairs every year, may change from year to year. Fees may increase or decrease depending on the type of visa to be applied for.
From which web address can Turkey visa applications be made?
You can use
ivisa.com
for Turkey visa applications.
0 Related Question(s)
0 Related Article(s)