Public Health System in Turkey: Is there health risk?
Author : isturkeysafe
7/4/2018
Last Update : 6/8/2019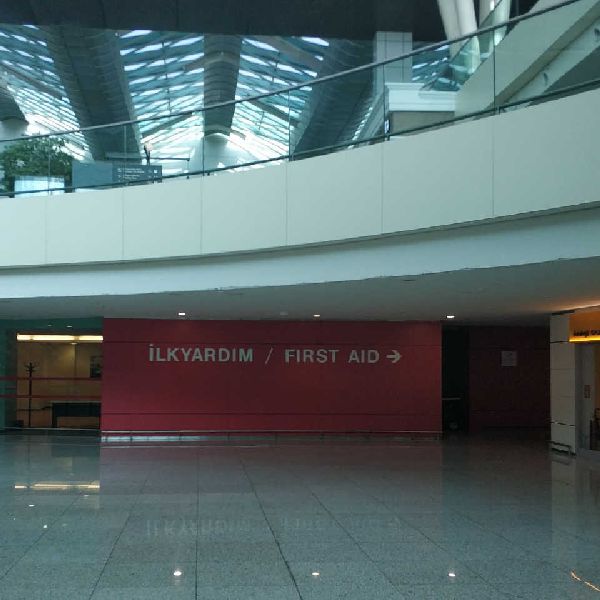 Turkey can generally be recognized as safe in terms of health issues. There is a health system in the country working above the world average. According to a survey conducted among 191 member countries of the World Health Organization (WHO), overall health performance ranking of Turkey is #70 (
Click here for WHO survey page
). Current situation is given as follows;
HOSPITALS AND HEALTH SERVICE IN TURKEY
There are 81 cities in Turkey and each city have at least one public hospital. These hospitals are generally very crowded because the majority of the people use public hospitals. In particular, emergency services are very crowded because of the lack of public awareness; the people can come to Emergency Service for a stomach ache continuing for months (According to research conducted by Ministry of Health, 70% of the applications made to the emergency services is not an emergency). For this reason, patients are categorized and treated with color codes in the first application (as order of importance; red, yellow, green). On the other hand, hundreds of private hospitals have been opened in recent years with developments in the health system. In these hospitals, high-quality health service can be obtained at a very reasonable price. Many doctors proficient in their field work in these private hospitals. In public hospitals, even though there are very good doctors, doctors can not care about the patients enough because up to 100 patients are treated during the day. Private hospitals have a better treatment environment because they are not crowded. Service quality and collapse in the value of the Turkish lira result boom in operations like hair transplant or plastic surgery, every year tens of thousands of foreigners come Turkey for such operations. Click here for our article 'Hair transplant In Istanbul'
VACCINES IN TURKEY
Turkey is safe when evaluated in terms of infectious diseases if required vaccines are applied. The vaccination programs, which started in 1930 and progressed over the years, prevent many infectious diseases that cause fatal or disability in Turkey. 98% of infants are vaccinated under this vaccination programs in Turkey. Which vaccines are applied in infants and children in Turkey? Currently the following vaccinations are applied free of charge by the Ministry of Health in Turkey:
Hepatitis B Vaccine
BCG(Tuberculosis)
Dabt-IPA-Hib (Diphtheria, Acellular Pertussis, Tetanus, Inactive Polio, Hemophilus Influenza Type B Vaccine)
Measles-Mumps-Rubella Vaccine
In addition, vaccines such as rotavirus vaccine and seasonal influenza vaccine can also be applied upon request. Besides routine vaccination, before coming to Turkey, Hepatitis-B and tetanus are recommended to be vaccinated (Click here for the NHS page showing current vaccine suggestions before visiting Turkey)
DRUGS AND PHARMACIES IN TURKEY
Drugs are taken only from pharmacies in Turkey. Simple medicines that do not require a special prescription can be purchased directly from there. However, many drugs are sold only by prescription. Especially, since incorrect use of antibiotics in Turkey has risen antibiotic resistance of bacteria in the past, antibiotics are not sold without a prescription.
What if you need drugs at night? In every district of Turkey, at least one pharmacy is held open for 24 hours in coordination with the local authorities ('Nobetci Eczane' in Turkish). This number can be increased according to the size of the city you are staying in (For example, more than 100 pharmacies are open every night in Istanbul). Every night, a different pharmacy in the region serves during the night. So how can you know which pharmacy is open in the night in Turkey? Below you can find lists of pharmacies that work 24 hours for some major cities and touristic places (All links below are web addresses of local pharmaceutical authorities, which are in Turkish. You can use these web sites by translating with Google translate if needed; click here for Google Translate web site )
POLLUTION IN TURKEY
Pollution status of the country is also an important factor on health. Unfortunately, Turkey cannot be said to be a very clean country. Since there is not enough awareness in the society, there is a lot of garbage in the streets despite the daily cleaning of the local authorities. Serious attempts have been done by the authorities for the education of the society on this subject to raise awareness, but the problem still continues. Then, how is Turkey's recycling situation? Recycling of waste in Turkey is in its infancy. Although some local authorities have invested in the sorting of waste, no household level sorting is done throughout the country. The separation and recycling of solid waste is increased by people collecting recyclable waste from landfills in order to earn money. In the streets you can see a lot of people collecting recyclable waste by pulling heavy carts.
FOOD AND DRINK IN TURKEY
Food-drink issues are to be considered in terms of health in Turkey. There is a large dining industry in Turkey and there is not enough control. Therefore, attention should be paid to eating and drinking. For food issues, click for the article 'How is the food safety in Turkey?' Also be careful about drinking water, click for the article 'Is it safe to drink tap water in Turkey?'
To summarize shortly, there is no major risk in terms of health in Turkey. However, caution should be taken in the matters mentioned above.
0 Related Question(s)
2 Related Article(s)