Mavi Jeans - Information and Shopping Tips
Author : isturkeysafe
9/27/2019
Last Update : 6/16/2019 Jean, blucin or jeans... No matter how we call them, jeans are bad day friends which everyone has at least 1 kind in their closet, in any case we can combine with all kinds of clothing.
Indigo blue coats, plentiful trotters models; from there to today's tight legs, and the format of the frequently changed jeans, it became an indispensable element of the fashion world after the second half of the 20. century. The emergence of these pants is based entirely on the fact that they are useful and durable.
The Tale of the Jeans
Levi Strauss is seen as one of the creators of jeans. The first jeans were produced in 1873, just after the Gold Rush era in California. Born in Bavaria, Germany, Strauss moved from New York to San Francisco in 1853 to open a wholesaler shop, according to his website.
A tailor named Jacob Davis says he's looking for a business partner to sell a pair of newly designed trousers. This design, which makes men's work pants more robust by riveting the insertion points, was patented in 1873 by Jacob Davis and Levi Strauss. So a new garment and the first jeans appear in the field of workwear. .
Denim, the fabric of the jeans, takes its name from Nîmes, France. The original name of the area, Serge de Nîmes, had become denim in the mouth of the Americans. Indigo blue special woven cotton fabrics unique to this region is used to make trousers for Genovese sailors in the 19. century. The English French word 'jeans 'is also believed to originate from Genoa's French name 'Gênes'.

.
Mavi, the 'Levis Strauss' of Turkey
To start with, what does 'Mavi' mean? Mavi is the Turkish of the 'Blue' color. Mavi is one of the biggest representatives in our country of these pants, which almost everyone has right now. It was founded in 1991 under the brand name Mavi Jeans. Mavi Jeans started its international journey after becoming the market leader of Turkey in 1996, and today it continues its operations in Turkey as well as in the USA, Canada, Germany, Russia and Australia. Mavi, which sold approximately 10 million denim products in 2018 in its 5,500 sales points and 427 Mavi stores spread across 35 countries of the world, has grown spectacularly in Turkey with its retail growth strategy since 2008, reaching 372 stores, 300 of which are its own. With retail strategy, which he maintained between 2009-2010, the brand changed from 'Mavi Jeans' to 'Mavi' and began to grow the lifestyle categories.
The unique interaction established between the brand, especially with young adults who follow fashion closely in Turkey, is the most important foundation of current customer loyalty of Mavi.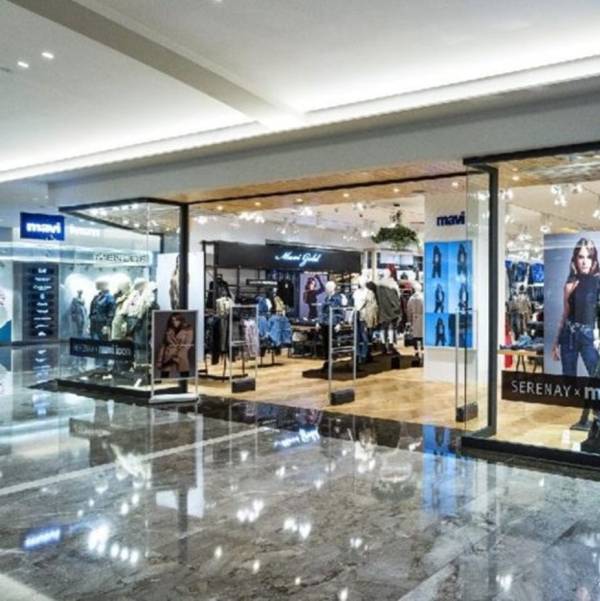 The brand's position, which can appeal to male and female customer segments at the same rate, is also supported by effective communication activities. Mavi collaborates with famous models such as Adriana Lima, Elsa Hosk, Barbara Palvin, Romee Strjid and Lucky Blue Smith in global advertising campaigns and works with leading figures such as Kıvanç Tatlıtuğ and Serenay Sarikaya in Turkey, which is its strongest market. Digitalisation is one of the central issues at Mavi, which supports the ties it has established with its customers, especially youth, through innovative and data-driven tools.
Mavi, which has reached 3.3 million followers on social media in Turkey according to 2018 data, is able to understand its customers better than anyone by developing innovative CRM tools, offering them the latest trends and products before anyone else. This is proof that cartridge, the best-in-class customer loyalty program, has grown to 7.3 million members, 5.3 million of whom have been active in the past two years. In 2018 alone, Mavi had over 1 million new customers, 65% of whom were teenagers.
The Magic of Mavi
So why is Mavi so preferred ? The fact that it produces possible, high-quality and comfortable goods, that its prices are not too much and that it pays attention to customer satisfaction is enough to make Mavi the most preferred denim store. So what kind of products does Mavi sell? Although it is known as denim store, there are many products that can be purchased in Mavi stores other than denim. Some of these can be listed as T-shirts, jackets, underwear, hats, socks. The fact that Mavi is a denim store should not make you doubt about the quality of these products as well as the other products sold in Mavi jeans, they are made with a good quality based on the comfort and happiness of the person who uses them just like jeans.
What should you pay attention to when buying clothes from Mavi stores? If you are planning to buy jeans because there are so many different colors and models in a Mavi store, without something in mind may be a little difficult to decide, so you should go Mavi store knowing what you want. At the same time, because prices are a little higher than other stores, following the discount times and shopping according to that will be surely advantageous. The last thing to pay attention to is that some of the soft fabric Mavi use in their jeans is a little too yawning and because of this situation, the stance of the pants is a little distorted over time.
And finally does Mavi have an online store? Yes, Mavi also has a comprehensive online clothing store website with smart technologies and a giant infrastructure where you can shop online with confidence:
Mavi Online Store
0 Related Question(s)
0 Related Article(s)