Is Turkish Airlines safe in 2021?
Author : isturkeysafe
9/14/2018
Last Update : 6/5/2020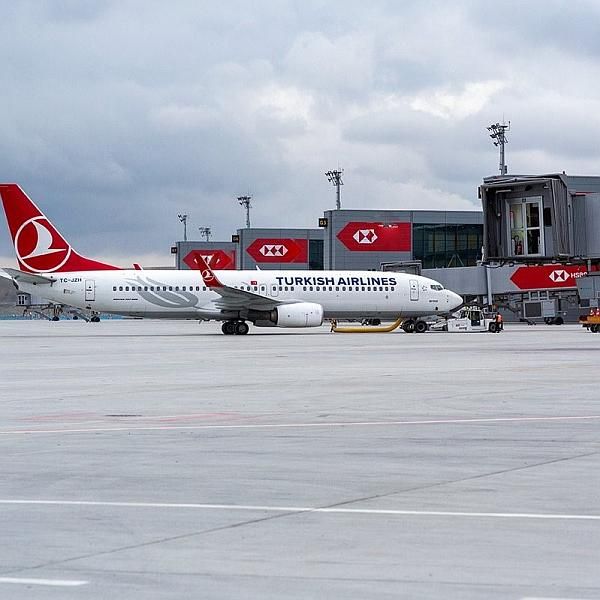 Turkish Airlines was among the top 10 passenger carriers in the world with 62.8 million passengers in 2017 (according to IATA data). Moreover, the record of flying to the most countries in the world is in the hands of Turkish Airlines with 121 different countries. As you read this article from the very beginning to end, approximately 500 passengers will have finished flying with Turkish Airlines. The numbers are impressive, but is Turkish Airlines really safe? The Turkish Airlines Company was founded in 1933 and the security level has been brought to the world class with its experience coming to this day.
What makes an airline safe? First of all, pilots. Turkish Airlines is training itself for its pilots. Candidates who succeed in challenging examinations such as the DLR, after passing through world-class challenging trainings given by the Turkish Aviation Academy, are eligible to become pilots on Turkish Airlines. Pilots from outside sources (former military pilots, foreign pilots, etc.) must also pass these tough tests. Being a pilot at Turkish Airlines is prestigious in Turkey; for this reason, every year, tens of thousands of young pilot candidates are applying the Turkish Aviation Academy for this job. To become a cabin attendant, it is also necessary to pass the tough training of the Turkish Aviation Academy in similar way with pilots, so in an emergency you can safely leave yourself to the cabin crew.
Another important issue in safety of aviation is airplanes. There are only Airbus and Boeing aircrafts in the Turkish Airlines fleet. There are more than 300 planes in Turkish Airlines fleet. The company is investing often to buy new aircrafts. The maintenance of the fleet is carried out by Turkish Technic, a sub-company of Turkish Airlines. Turkish Technic has international maintenance certificates for maintenance of all kinds of planes in the fleet (EASA, FAA, etc;
check link for Turkish Technic certifications
).
---
---
To summarize, flying with Turkish Airlines is as safe as flying with other world-class airlines; it is completely safe. Sit back and enjoy your flight.
12 March 19 Update
Turkish Airlines (THY) announced that they are suspending operations of Boeing 737 MAX aircrafts in its fleet, the model involved in the Ethiopian Airlines crash, after safety concerns. Turkish Airlines currently has 12 Boeing 737 MAX airplanes in its fleet.
20 January 2020 Update
In our article published in 2018, we mentioned that the Turkish Airlines Company which made its last accident in 2009 is safe to use. Nothing changed much from 2018, plus there is a a sad truth appeared today.
An article published by Chris Hamby in the New York Times
reveals that there was actually a Boeing error in this accident.  According to the article published, although the reports published in 2009 have been informed that the accident occurred due to a pilot error;  in fact, it was emphasized that Boeing's design and safety preferences also played a role in the accident.  In the article, it was informed that the faults similar to the design and safety errors that caused the fall of 2 Boeing 737 MAX aircraft in 2019 were also observed in the 2009 Turkish Airlines Amsterdam crash, but the Dutch accident report team did not -knowingly or unknowingly- add these to the report.  As a result, it turned out that Turkish Airlines was largely innocent in this accident. As long as the Airbus and Boeing planes that make up the aircraft fleet are safe, you can safely choose Turkish Airlines.
30 May 2020 Update
THY services had stopped for a while due to coronavirus. According to the following statement made on THY twitter, THY flights will start again with domestic flights as of June 1. Then, it was informed that the international flights would start as stages.
✈️
Hasret bitiyor!

Gökyüzüyle buluşmaya, yeniden keşfetmeye, sevdiklerimize kavuşmaya sayılı günler kaldı. 1 Haziran itibarıyla yeniden göklerdeyiz.

🔎https://t.co/dEgGCBPiMm #TürkHavaYolları pic.twitter.com/zVWMKVDYqf

— Türk Hava Yolları (@TK_TR) May 30, 2020
30 May 2020 Update
So what will be the coronavirus measures of THY, where the THY flights start again, is it safe to use THY at the time of coronavirus?
The Coronavirus Measures of THY
Turkish Airlines Chairman Bilal Ekşi gave information on some coronavirus measures to be implemented on Turkish Airlines flights via Twitter. Accordingly, according to the tweet below, it was announced that the side seat would not be left empty on THY flights.
Merak ettiğiniz soru!

Uçaklarda YAN KOLTUK BOŞ olacak mı?

Cevap:Havacılık ve sağlık otoritelerinde; uçak havalandırma sistemleri, HEPA filitreleri ve yapılan bilimsel araştırmalarda uçak içi bulaş riskinin yüksek olmaması gibi sebepler ile HENÜZ ZORLAYICI BİR KARAR ALINMAMIŞTIR

— Bilal EKŞİ (@BilalEksiTHY) May 28, 2020
Apart from that, it is stated that no more catering will be offered on THY flights under 3 hours.On THY flights, it was stated that all passengers and flight personnel are required to wear masks. In addition, until a new announcement, it was informed that the baggage in the cabin will not be allowed on THY flights, only handbags will be allowed.
6 Jun 2020 Update
Turkish airlines started domestic flights in early June, as previously decided. Turkish citizens who have not been able to leave their homes for months under coronavirus bans showed intense demand for the domestic flights operated on several points. We have mentioned about the measures taken above. So what are the extra measures taken on Turkish Airlines flights at this time? Turkish Airlines created a web page for the coronavirus measures taken. You can access current measures by clicking on the
THY Coronavirus Flight Measures
page.
0 Related Question(s)
0 Related Article(s)