How bad is the crime in Turkey?
Author : isturkeysafe
6/30/2018
Last Update : 10/12/2018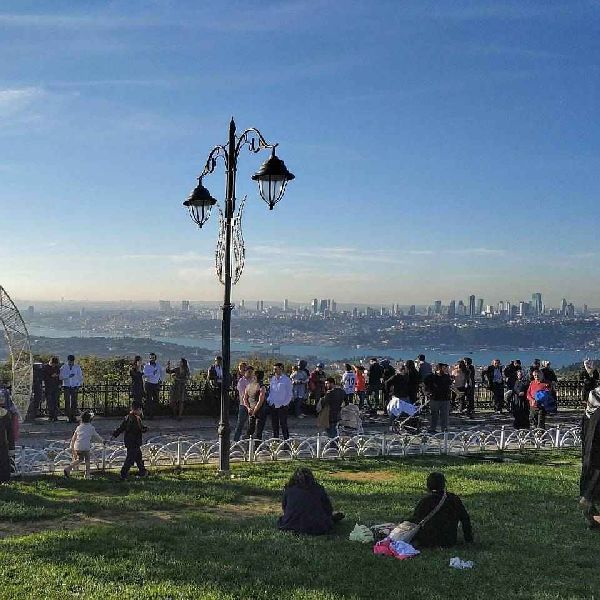 From crime aspect of view; Turkey is much safer than many developed countries. According to the World Bank rankings, the Crime and Theft rates in Turkey is far more below than these of USA and UK (
click for the source
). The biggest crime risks during a touristic travel are probably being cheated by taxi driver or theft. Being cheated by taxi drivers is a problem in Turkey, check the following article for the information about this issue (
Is it safe to take taxi in Turkey?
). If you are at one of the cities where Uber works, you can choose Uber to avoid taxi scam (
Check our article 'Is Uber Available in Turkey?'
) On the other hand, the average rates of facing with theft would not be more than these of Barcelona or Rome; you can avoid from theft with simple precautions.
WHAT SHOULD YOU PAY ATTENTION TO WHEN TRAVELING ON THE STREET?
When traveling outside, be careful not to put anything of value in your backpack. Keep your wallet and phone in your side pockets, if possible. Cramped areas such as escalators create an environment for thieves to attack your bag. It doesn't matter if the zipper of the bag is closed, usually thieves create a cut with a cutter tool and steal from this cut.
If you are walking near the road, take care to keep your bag in the opposite direction of the road in order to avoid snatching.
It may be useful to keep your hand on your valuables when walking through tight places (eg markets). In a tight walking area, a foreign hand can easily reach your pocket / bag.
Be sure to whom you gave your phone/camera to take your photo. If you take a question like "Would you like me to take your photo" without your request at touristic places like Sultanahmet or Hagia Sophia, it would be better to make a negative return. Maybe it's a good-faith proposition, but you can't be sure. If you will give your phone/camera to a stranger to take your photo, it is better for you choose this person.
Do not leave your bag unattended for any purpose. When you return, you may not find it in place. In addition, due to the terrorist incidents until 2016, the police are very sensitive about this. Even if it is at the place you left, it can be difficult for you to reach your bag because the area can be emptied and secured for safety reasons by the police.
Anyone under the age of 18 are considered children in Turkey and children often receive less punishment for crimes in Turkish law. Therefore, thieves can use children. Be careful if there are lots of non-parented children around you.
0 Related Question(s)
0 Related Article(s)