Recent Earthquakes in Turkey
Posted by isturkeysafe
Tuesday, November 27, 2018
Last Update : Saturday, June 8, 2019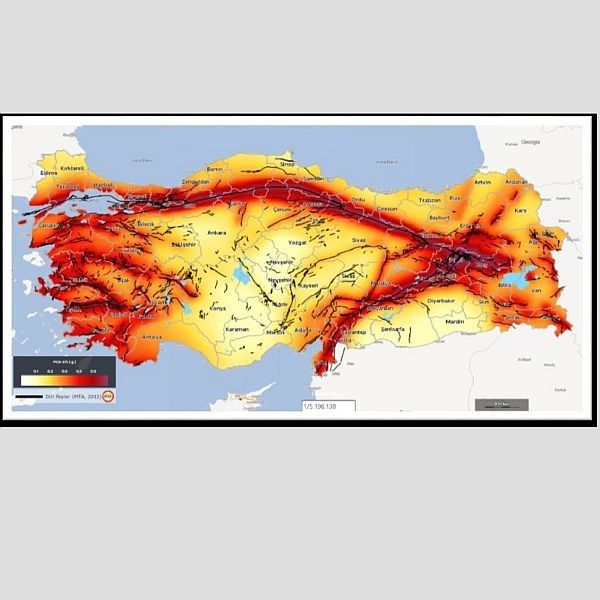 Turkey is located on the Alpine-Himalayan Seismic Belt which is one of the world's most active seismic zones. 42% of the country area is on the first-degree seismic belt. In addition to that, more than half of Turkey's population lives on first-degree seismic areas since most of the major cities located on most risky earthquake zones. In terms of the risk of earthquakes, Turkey is one of the world's highest earthquake risk countries.
RECENT EARTHQUAKES IN TURKEY* *Only earthquakes with magnitude over 3 are listed. For the entire list, click the link in the source below.
Source:
BOGAZICI UNIVERSITY KANDILLI OBSERVATORY AND EARTHQUAKE RESEARCH INSTITUTE
---
The main earthquake belts in Turkey are as follows:
North Anatolian Earthquake Belt
Southeastern Anatolia Seismic Belt
Western Anatolia Seismic Belt
Turkey earthquake risk map was updated in 2018. Current Turkey earthquake risk map is given in above Map (Source: AFAD ). Red shows the maximum earthquake risk while white shows nearly no earthquake risk.
Earthquake risk information for some of the major cities according to the earthquake map are as follows;
| | |
| --- | --- |
| Istanbul Earthquake Risk | Istanbul is generally located on the red belt zone. Some districts are located in the yellow zone while Ataturk and Sabiha Gokcen airports are located in the red earthquake zone. Istanbul New Airport is located in the yellow earthquake zone. There was a M7.6 earthquake at 17 August 1999 in Istanbul. |
| Ankara Earthquake Risk | Ankara is a safer region compared to other major cities in terms of earthquake. The majority of the city is located in the yelllow and white earthquake zones |
| Izmir Earthquake Risk | Izmir is in a dangerous area in terms of earthquake. Almost all of the city is located in the red earthquake zone. |
| Antalya Earthquake Risk | Antalya is one of Turkey's earthquake safe areas. While the city center is located in the yellow zone, many districts are located in the white belt showing the safest seismic zones. Therefore, the safest holiday area in terms of Turkey's earthquake risk could be called the Antalya region. |
0 Related Question(s)
0 Related Article(s)